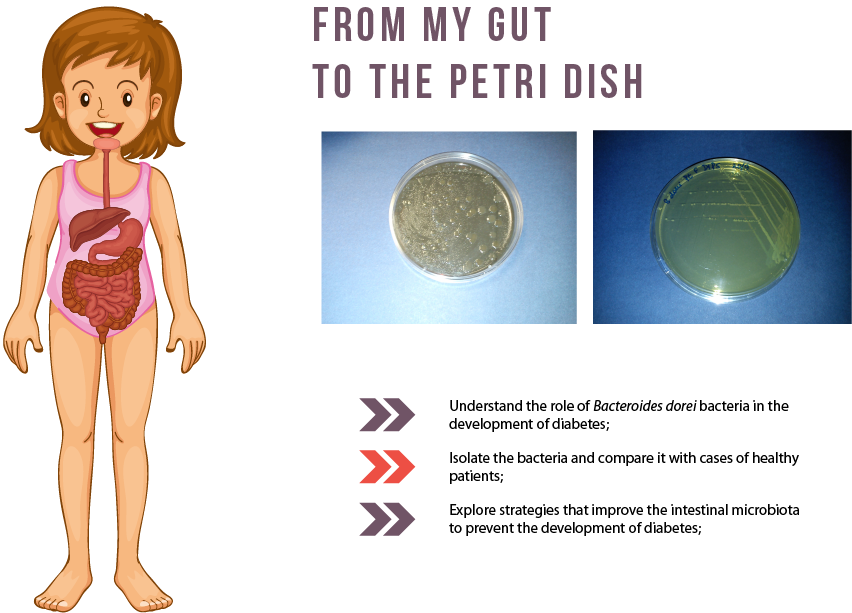 Leonor Faleiro believes that the increase of diabetes could be related to the presence of a bacteria in the intestinal system of children
Based on an increasing incidence of type 1 diabetes in Portugal and in the world, Leonor Faleiro, CBMR researcher, believes that, in addition to genetic susceptibility, there are a number of other factors that may be responsible for the increase of the disease.
Knowing that a large portion of Finnish diabetic children are carriers of the bacteria Bacteroides dorei, a bacteria that lodges in the intestinal system, the researcher is now trying to understand, through the isolation of the bacteria in diabetic children, how the characteristics present in these patients are different from the characteristics of the bacteria in children who do not have the disease.
Note that, as stated by a preliminary study of the Microbiology research group, Algarve seems to be one of the regions where there are more proteins of bacterial origin in the intestinal system of children.
The research of Leonor Faleiro, funded by Maratona da Saúde, seeks to understand whether the bacteria in question has implications for the development and maintenance of the disease and how researchers can contribute to a better understanding of their role, by exploring strategies that improve the composition of the intestinal microbiota in order to prevent the development of diabetes.
Know more here.