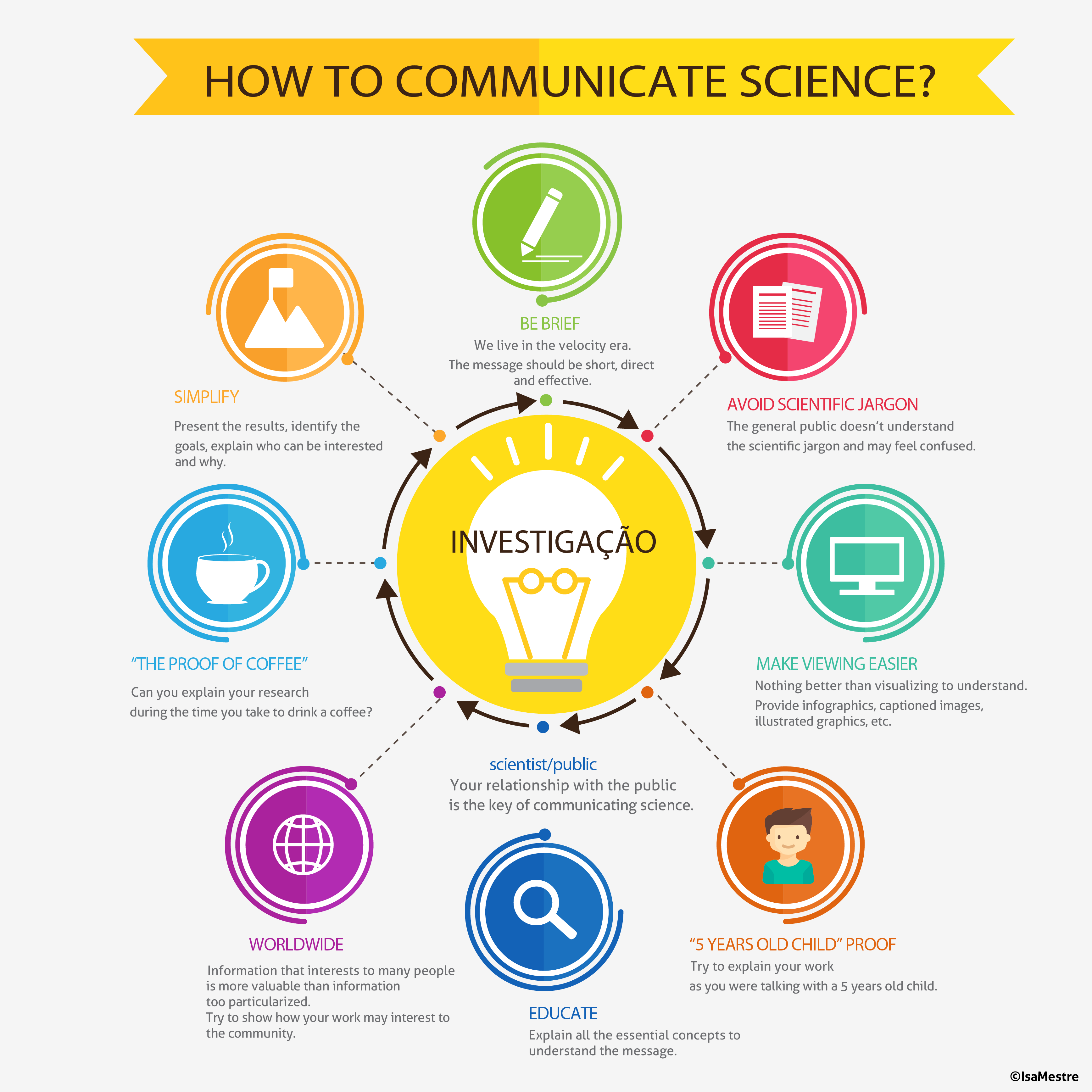 Communicating is a complex process. Communicating with the general public, on issues related to science, can become even more. So, to help you to communicate your work and your investigation we offer you a set of basic instructions that you should take into account whenever you are preparing a message to be broadcast by the public.
Always remember: Your relationship and engagement with the audience is the key for communicating science.
There are 10 reasons why communication may not be effective. Get to know them and try to avoid mistakes in your interaction with the public.