Ana Teresa Maia, CBMR researcher, is the next invited speaker of TEDx TALKS. The event, recognized all over the world, will focus on the question: "Is it natural?"
With this challenging question, it intends to generate a reflection on the world. Focusing on the developing of an increasingly complex and artificial space – created by human beings – the conference leaves open a few questions: "is the natural better than the artificial? Under all conditions and situations? Is the artificial necessarily bad?".
On April 14th, at Casa da Música (Porto), Ana Teresa Maia will give us the answer to these and other questions, explaining why "Failing is natural."
Know more about the event here.
Isa Mestre | Communication Officer | Media contact (cbmrcommunication@ualg.pt)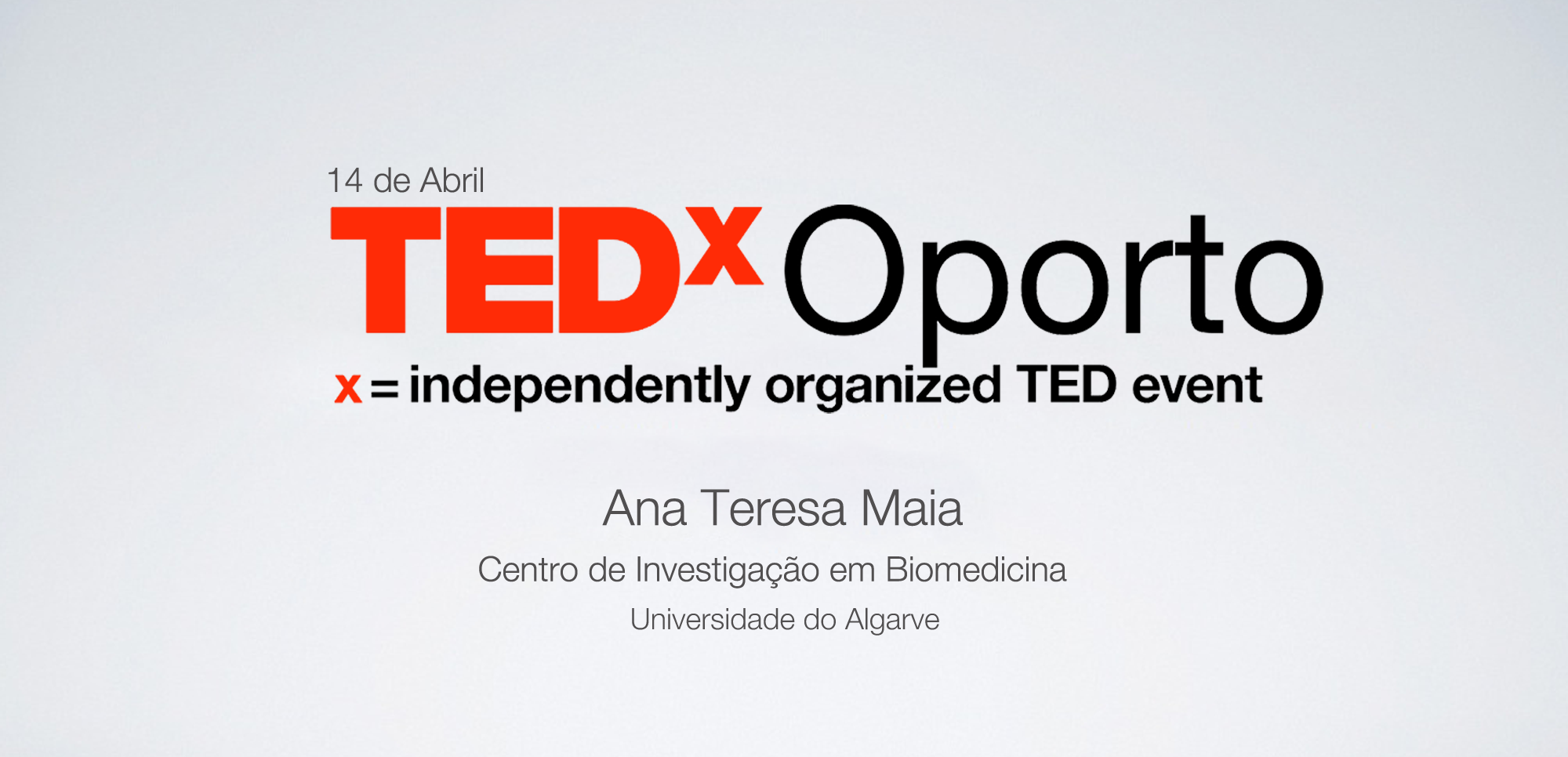 Ana Teresa Maia, CBMR researcher, is the next invited speaker of TEDx TALKS. The event, recognized all over the world, will focus on the question: "Is it natural?"